OUR TEAM
Our partners roll up their sleeves and lead the day-to-day work.
Architect provides premium value M&A advisory and strategic financing for innovative entrepreneurs, investors, public company senior executives, and boards of directors. Our globally-experienced team is led by seasoned bankers who have honed their skills over decades at major firms and technology boutiques. We don't have a B team–the partners you see are the people that do the work.
Eric F. Risley
Founder & Managing Partner
Eric F. Risley
Founder & Managing Partner
Eric Risley has guided senior executives and corporate boards through private and public financings, M&A and strategic transactions for over twenty-five years.
Eric founded and is Managing Partner at Architect Partners LLC, a digital asset and mergers & acquisition advisory firm focused on entrepreneurs and emerging growth companies and emerging technology sectors.
Previously, Eric led Global Software Corporate and Investment Banking for Banc of America Securities, building the practice into the technology group's largest revenue-generating business while advising some of the firms' largest clients including CA, BEA Systems, Symantec, Microsoft, Oracle and Veritas among others. Prior to BofA Securities, Eric co-founded the Silicon Valley technology investment banking practice for Oppenheimer & Co., Inc. (subsequently CIBC World Markets) where he eventually led both the Internet and Software Investment Banking business units. Eric was also Head of Investment Banking at Rutberg & Company, the well regarded wireless research and investment banking boutique.
Eric's brings clients executive and Board-level relationships built over two decades at hundreds of venture and growth investors as well as important acquirers across the technology, Internet, mobile digital media and newly emerging blockchain sectors.
Selected client mandates include financing advisory assignments for Crypto | DLT-based clients: Securitize acquisition of Velocity Capital Markets and Open Finance Network and LO3 Energy financings. Recently completed M&A advisory mandates include the divestiture of FICO's Cyber Risk Score business to Institutional Shareholder Services, the sale of Velocity Capital Markets to Securitize, the sale of Mavencare to Bayada, the sale of HireAHelper to Porch, the sale of Zetta to Marlin Equity portfolio company Arcserve, the sale of ThinkSmart Technologies to Cisco, the sale of SkyFire Labs to Opera Software, the sale of Avaak to Netgear, the sale of Qualcomm-backed Gimbal to The Mobile Majority, the purchase of Best Buy subsidiary mindSHIFT by RICOH, the sale of ENCAP Security to AllClearID, the sale of ZLEMMA to Hired and the sale of Mobidia to App Annie.
Steve Payne
Co-Founder & Partner
Steve Payne
Co-Founder & Partner
Steve Payne co-founded Architect Partners with Eric Risley who he's known for twenty years. He is a Silicon Valley veteran with decades of experience connecting innovative startups with large global tech players for venture capital investments, strategic partnerships, and acquisitions.
Steve was once a senior operating executive, a venture investor, and has long been a dealmaker in Silicon Valley. Recently, he was Managing Partner of the Ignite Group, a trans-Pacific venture capital partnership with funds in Silicon Valley and Tokyo. Before that, he headed New Products at Sega and was EVP of Product Development and Marketing at SegaSoft.
Two bubbles ago, Steve left management consulting to head product marketing for a Kleiner Perkins and Sequoia Capital startup.
What ties his background together is a strong understanding of technology and a senior strategic perspective. He can connect young, fast-growing companies with world-class partners for business development, investment, or M&A.
Along the way, he's built a broad network of relationships in the US venture ecosystem as well as in Asia and Europe and has completed more than a hundred venture financings and acquisitions.
In his spare time, Steve mentors startup CEOs and works with several accelerators to try to give back to tech and social entrepreneurs. He's been a CEO mentor and/or business plan judge for the Cleantech Open, Draper University, K Global, One Harvard New Venture Competition, Global Social Ventures Competition, Oberlin LaunchU, along with others. Steve holds an engineering degree from Washington University in St. Louis and an MBA from Harvard. He has been a Director of two dozen private and non-profit boards.
Peter Stoneberg
Partner
Peter Stoneberg has decades of experience in the technology industry as an investor, CEO, and board member. He has been a strategic and financial advisor to public and private companies in the areas of raising equity and debt capital, M&A, management succession, and maximizing shareholder value through timely liquidity events.
As an investment banker and private equity investor, Peter has been involved in more than one hundred acquisitions, public offerings, private placements, and strategic partnerships. These transactions have represented more than thirteen billion in transaction value, mostly in the technology industry in Silicon Valley.
Elliot Chun
Partner
Elliot Chun has spent more than twenty years in capital markets across asset classes—digital asset markets, equities, FX, real estate— and across functions—investment banking, buy-side, consulting, and sell-side. For more than four years he has focused on crypto full-time, helping traditional companies to transition into the industry and bringing crypto companies access to capital markets.  ​​
He's familiar with every size company having spent time at start-ups, Bank of America, and Perella Weinberg Partners.
Prior to Architect, Elliot founded and collaborated on ventures in blockchain and other emerging technologies, built an alternative asset management platform for a leading boutique investment bank, consulted on various initiatives for major investment banks, and started in cash equity sales and trading.
Michael Klena
Partner
Michael Klena helps firms to raise capital and execute M&A. He has spent more than thirty years in financial services as a senior executive at leading firms like E*TRADE and TD Bank, working across the US and in London for several years. Over his career, Michael has been involved in numerous M&A deals, including Google's IPO. Michael also led a Swiss digital asset exchange and an FX trading firm.
Along with his experience as a financial services senior executive, he possesses deep expertise in sales, service, trading, operations, and M&A within blockchain-based brokers and dealers, bricks-and-mortar, and online. Michael has built new divisions, overhauled struggling divisions, and developed management globally.
Todd White
Partner
Todd White was involved in more than $1.8 billion in capital transactions for various re/insurance ventures. Before Architect, he served as an SVP, did Corporate Strategy for Montpelier Reinsurance Group, was the Founding Director for Blue Capital Management, and served as the Founding General Counsel for Flagstone Reinsurance. He brings more than twenty years of experience in re/insurance, asset management, and capital markets to the team.
Glenn Gottlieb
Managing Director
Glenn Gottlieb
Managing Director
Glenn Gottlieb brings a strong operational and transactional background to the team. Glenn handled product line growth at a global level for multiple high-tech companies, has held senior business and corporate development roles, has been with high profile startups as well as management consulting before entering investment banking. Along the way, Glenn co-founded two companies; one of which is owned by Yahoo.
Glenn has been involved with strategically evaluating technologies, business models and markets as an investor, acquirer, and as an investment banker for over 25 years.
Prior to Architect Partners, Glenn served as a director with Dresner Partners where he advised technology companies with equity raises and M&A.
Howard Lee
Senior Advisor
Howard Lee
Senior Advisor
Howard Lee, a Senior Advisor at Architect Partners, has more than twenty-one years of experience in venture capital and private equity investing in Silicon Valley, and more than a decade of experience in research, development, and marketing in emerging and established technology companies and research institutions. His investments have spanned venture capital and private equity funds, and venture secondary. Howard brings extensive primary and direct secondary venture investment experience and networks in cybersecurity and IT infrastructure that provide trusted value to entrepreneurs and founders as they manage and build their companies.
Most recently, Howard was the Co-Founder and Managing Director of Founders Equity Partners (FEP), a $94 million venture secondary fund focused on the cybersecurity sector. Prior to FEP, he was Co-Head for US Private Equity at CDIB Capital, the private equity arm of CDIB, the largest industrial bank in Taiwan.
Prior to CDIB Capital, Howard was a General Partner at Crystal Ventures, a venture capital firm that focused on early-stage infrastructure and enabling technology companies in both the US and Asia. Howard was also a Vice President of the global venture capital firm Crimson Ventures. Before Crimson, he was Vice President and Co-Founder of Volendam Capital Advisors, a venture fund that invests in emerging growth high technology companies in the US and Europe. Howard has held management positions in product management and marketing at Applied Materials and has worked as a research investigator in optoelectronics and semiconductor materials at the US Army Research Labs. He has also held engineering positions at IBM and Unisys.
He currently serves on the Board of Trustees for the San Jose Police and Fire Retirement Plan and as an advisor and mentor to several Silicon Valley organizations including the Entrepreneurship course at the University of California at Berkeley.
Howard holds a BS (Highest Honors) in Electrical Engineering, a PhD in Electrical Engineering and Electro-Optics from Cornell University, and an MBA from INSEAD in Fontainebleau, France.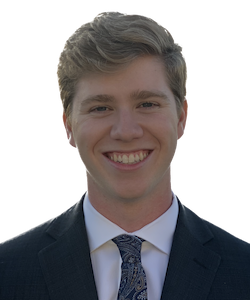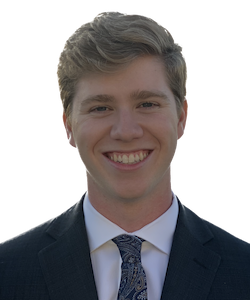 Ryan McCulloch
Associate
Ryan McCulloch, now an associate at Architect Partners, started at the firm as an intern. He's been on the team for three years.
Ryan graduated from San Diego State University, where he majored in Finance. He is passionate about investment banking and is especially interested in emerging technology M&A.
Throughout his life, Ryan has played hockey and still finds time for a pickup game every once in a while. Ryan also enjoys golfing, staying active, and going to the gym.
Arjun Mehra
Financial Analyst
Arjun Mehra
Financial Analyst
Arjun Mehra is a Financial Analyst at Architect Partners. He is passionate about digital assets, blockchain, and decentralized finance.
We are seasoned practitioners of the art of
mergers and acquisitions and strategic financing.
CONTACT US